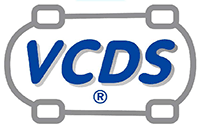 VCDS stands for VAG-COM Diagnostic System. As insinuated by the name, VCDS is a diagnostic software different from any diagnostic tool you can buy online. This is because VCDS is the closest dealership diagnostic tool for consumer-grade individuals. With more capabilities than standard OBD-II scanners, here's more about what you can do with Ross-Tech's VCDS.
As excellent as Ross-Tech's VCDS is, the only limitation in the software is the vehicles that can utilize it. VCDS is dedicated to VAG vehicles, which stands for Volkswagen Audi Group. Since the vehicles among this group share many of the same components, they have been given a dedicated name for their niche of cars. The Volkswagen Group includes vehicles from Audi, Bentley, Cupra, Lamborghini, Porsche, SEAT, Škoda, and obviously Volkswagen. All these manufacturers with vehicles dating past 1994 can utilize the software because of the standardization of the OBD-II port in passenger vehicles. VCDS uses the generic OBD-II/EOBD protocols to communicate with your vehicle's ECU.
OBD-II scanners are universal in the sense that they accomplish the same things—​​​​identifying diagnostic codes. However, what differentiates Ross-Tech's software and other diagnostic tools is their unbelievable functionality among its software. VCDS performs everything an OBD-II scanner can do, all while having access to the functions only available to dealerships. This gives you access to all diagnostic-capable vehicle systems on your car, including anything from your engine components to climate controls. While you can use a traditional OBD-II scanner, it is clear that this isn't the most efficient way for these types of vehicles. This is because VCDS provides you with a plethora of information, even those that aren't provided with normal OBD-II scanners. With over 900 DTCs to be found, properly diagnosing your car has never been easier. Ross-Tech has a dedicated Wiki page that provides diagnostic codes, potential causes, and possible solutions to your problem. Since you won't have to blindly guess which component is bad on your vehicle, this will ultimately save you time, money, and effort.
The features that Ross-Tech's software provides you with are what sets this diagnostic software apart from the rest. This is because VCDS allows you to scan every possible module in your car, from your HVAC system to your electronics. Using its Measuring Block feature, you can closely monitor anything from your engine's sensors to your engine's timing angle. This feature is especially beneficial when you are testing your internal components that cannot otherwise be accomplished without physically checking the component itself.
Despite the great advancements in-car technology, diagnosing a pesky vehicle is never truly easy. While standard OBD-II scanners can point you in the right direction, more advanced software like Ross-Tech's VAGCOM (VCDS) can truly dissect the information your car can provide. From diagnosing your engine control management system to your climate control, identifying what's wrong with your vehicle is as simple as clicking a few buttons. With dealership-like software, this makes VCDS essential for any Volkswagen or Audi.
We will download and install this sofware remotelly on your PC.