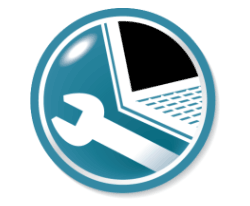 Tech Tool
is a tool that supports the repair and diagnostic process; it was developed to make repair shop tasks easier and more efficient.
Tech Tool can be used in the repair shop, out in the field, at the roadside, or during test drives. Tech Tool is a diagnostics application that covers the whole repair process through the use of plug-ins. With Tech Tool you can diagnose, test, calibrate, and program a product. A product could be a vehicle, engine, or a machine. Tech Tool also provide functions for updating the tool, communication with the product, and other external applications such as links to external websites or plug-ins. The set of plug-ins, user authorizations, and available languages is adjustable to provide every user with what they need.
Volvo DevTool (Developer Tool Pro) also included. Total 19708 parameters for Version3/4 and 11327 for Version2.
The PTT software will communicate the following vehicles with the proper interface device (adapter):
Volvo Trucks

Older electrical system
Vehicle electronics '98
VERSION2
VERSION3
VERSION4

Volvo Construction Equipment
Volvo Buses

Conventional
Multiplexed
Multiplexed version 2
Multiplexed version 3

Volvo Penta
Mack Trucks

V-MAC I/II/III, ITC 
V-MAC IV
V-MAC IV+

Renault Trucks

VERSION2
VERSION3
VERSION4

UD Trucks
Eicher Trucks and Buses
Shandong Lingong Construction Machinery Co.,Ltd
We will install the program remotely.

ACPI updates are free of charge

Last updated:
Last updated: APCI (-M) 8/8/2019 9:25:39 PM
Last updated: APCI+ (-M) 10/13/2019 8:34:17 AM
Product Name
Tech Tool
Version

2.7.25
Date of update
12/2018
ACPI update
APCI (-M) 8/8/2019 9:25:39 PM | APCI+ (-M) 10/13/2019 8:34:17 AM
Discs price
150 EURO + shipping
Number of discs
1 x DVD
Web download price
150 EURO
Web download size
8,83 GB + 3,02 GB ACPI Update
Languages
Čeština, Dansk, Deutsch, English, Espanol, Francais, Italiano, Latviešu, Lietuva, Magyar, Nederlands, Polski, Portugues, Română, Srpski, Suomi, Svenska, Turkce, Ελληνικά, Pусски, Chinese, Japanese, Korean.
Operating system (OS)
compatibility
Windows 7 32bit (x86), Windows 7 64bit (x64)
Windows 8 32bit (x86), Windows 8 64bit (x64)
Windows 10 32bit (x86), Windows 10 64bit (x64)
Expiration
No expiration
Activation included
For 1 PC
Additional activations
150 EURO per PC