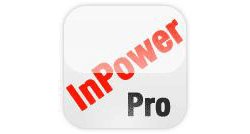 InPower is a Windows-based service and diagnostic tool. This tool provides electronic service functions including; adjustments for trims and settings, monitoring, strip chart, data logging, viewing faults, and report capability.
The tool can also be used to save a device's parameter trims and settings to a file. The stored settings can be viewed off-line and they can be used to setup multiple installations of the same application controller type.
Incal files are also included (ECM Calibrations).
InPower provides the following functions for monitored equipment:
Direct connection capability from a personal computer to PowerCommand genset controls, transfer controls, and system controls; For details on devices supported refer Technical Details tab.
Connection to generator set or transfer switch controls via modem or to multiple controls.
Allows the monitored equipment to send alarm information to a connected computer.
Configurable for units of measurement, and level of user access (read only, read/change values, administrator).
Adjustment of nearly every adjustment parameter within the connected control system, including parameters such as voltage and frequency levels, gains, protection set-points and other values.
Convenient programming of configurable inputs in the controllers.
Viewing of equipment history, fault codes, and data associated with fault codes.
Generates reports of monitored data
Allows released firmware upgrades on Power Command genset controls.
Plot critical parameters in a strip chart format, and export data to 3rd party software tools for manipulation and viewing.
Simulate fault conditions in genset controls in compliance to NFPA 110 requirements todemonstrate functionality of the controller and monitoring equipment in a facility.
Devices Supported:
Commercial

ATS
HMI211
PCC1100 LCD
PCC3200 with CAN
AUX 101LBNG
HMI211(MCM3320)
PCC1300
PCC3300
AUX101
HMI220
PCC1300 LCD
PS 0500
AUX107
HMI320
PCC1301
Universal Simulator
Core II ECS
HMI400
PCC1302
PS0600
G-Drive
MCC3320
PCC2100
MPC3332
HMECM
MPC3330
PCC2300
HMI 113
NonGCP PCS
PCC2300V2
HMI 114
Operator Panel
PCC3200
Consumer
APU
HQDLCD
QD55
RavenValue_OTP
APU DPF LCD
HQDTS
QD75
Razor
APU LCD
Marlin
QD75_OTP
Stealth
Coyote
Marquis
QDSA
Stealth LCD
Equinox LCD
MerlinLCD
Ranger & QDSA
 Arrow Air Cooled devices
HJBAA
Microquiet_OTP
RaptorInverter
HQD Inverter
NIM
Raven Commercial
HQDECM
QD1012
RavenPremium