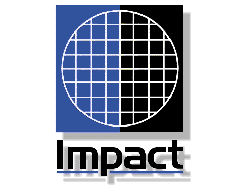 Impact DVD gives you the possibility to search and read Service and spare Part information from Volvo Group. The Impact DVD is a real stand-alone solution of Impact Online. All information is stored locally on a server or hard drive and there is no communication to other systems.
Function Groups:
0:General, 1:Service and maintenance, 2:Engine, engine mounting and equipment, 3:Electric system and instruments, 4:Power transmission, 5:Brakes, 6:Wheel suspension and steering, 7:Frame, springs, damping and wheels, 8:Body, cab and interior, 9:Miscellaneous
Information Types:
Parts catalogue, Exchange, TPI, Standard parts, Bulletins/Information, Description, Design and function, Diagnostics, Forms, General information, Repair, Schematic diagrams, Service and maintenance, Specifications, Tools, Standard times
The availability of Service information in Impact differs between markets, because the information has not been translated into all languages over time. Impact contains service information produced since 1987. For East European and Asian markets impact supports these markets with translated service information since 1998, mainly for FM and FH.  Please note that basically all truck information in Impact can be accessed when selecting British-English as data language. 
List of Models (Click to Show /Hide)
B10B
B10C
B10L
B10M
B10R
B11R
B11R (3)
B12
B12B
B12M
B12R
B13R
B58
B5LH
B5LH (3)
B5RH
B5TL (3)

B6
B6F
B6FA
B6R
B7
B7F
B7FA
B7FB
B7L
B7R
B8R
B8R (3)
B9L
B9M
B9R
B9S
B9TL
BXRC
C10M
COMP04
COMP12
DE
DE (3)
F10
F12
F16
F408
F409
F609
F610
F611
F612
F613
F614


F615
F616
F617
F7
FE
FE (3)
FH
FH (4)
FH12
FH16
FH565
FL
FL (3)
FL10
FL12
FL4
FL6

FL7
FLC
FM
FM (4)
FM10
FM12
FM7
FM9
FML
FS10
FS7
OLYMPIAN
PREVH
PREVX
SUPEROLY
VM
Product Name
Volvo Impact
Version

6963
Date of update
05/2016
Price
100 EURO
Download file size
25,0 GB
Languages
Deutsch, English, Espanol, Francais, Italiano, Portugues, Arabic, Chinese, Česki, Dansk, Farsi (Persian), Hebrew, Hindi, Japanese, Korean, Magyar, Nederlands, Polski, Pусскии, Română, Srpski, Suomi, Svenska, Thai, Turkce, Έλληνας
Operating system (OS)
compatibility
Windows Vista 32bit (x86), Windows Vista 64bit (x64)
Windows 7 32bit (x86), Windows 7 64bit (x64)
Windows 8 32bit (x86), Windows 8 64bit (x64)
Windows 10 32bit (x86), Windows 10 64bit (x64)
Browser
compatibility
Internet Explorer IE6 - IE11, Microsoft Edge
Expiration
No expiration
Activation
Not needed (unlimited installations on multiple computers)